Virgin of the Rocks is one of Da Vinci's greatest works and it dates back to 1483. Both the style and the choice of oils are typical of Renaissance works of art. It's these elements that inspired this superb addition to our National Gallery collection.



Included in the bouquet are superb Vanda Orchids, magnificent Memory Lane Roses, Calla Liles, Eryngium, Ruscus, Pistacia enhanced with gold wire. The use of this variety of orchid is used to represent the rocky setting highlighted in the painting, the callas are used to signify the unusual use of lighting and flora. The various colours and textures perfectly represent key elements of this painting, namely the angles, hazed sky with pastel shades and golden orbits to represent the finer details shown in the beautiful face of the Virgin. This masterpiece is housed at the National Gallery in London.



Send these luxury flowers inspired by a famous work of art and you can be sure that they will impress any lucky recipient. This bouquet is available for UK next day delivery.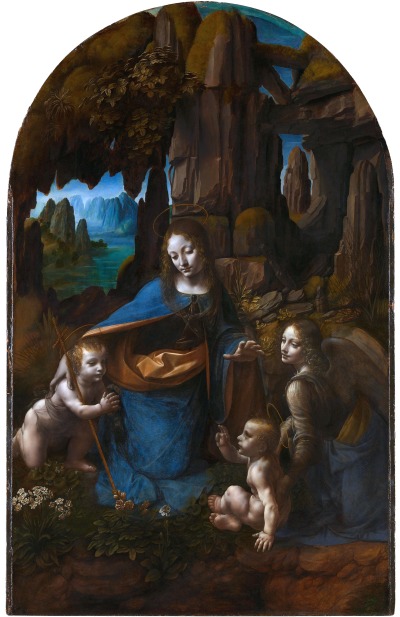 Leonardo da Vinci, 1452 - 1519

The Virgin with the Infant Saint John the Baptist adoring the Christ Child accompanied by an Angel ("The Virgin of the Rocks")

about 1491/2-9 and 1506-8

Oil on poplar, thinned and cradled

189.5 x 120 cm

Bought, 1880

© The National Gallery, London

You May Like